Print
News
| | |
| --- | --- |
| Novelty - WGJ-8-LCD controller with graphical display | 14.12.2018 |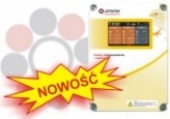 Dear Sirs and Madams,
In our offer there is now available a new product: WGJ-8-LCD controller of automatic poultry weighing with a colour touch graphical display.
This device is based on a previous version of the WGJ-8 controller, it keeps its reliability while the functionality of the display has been extended.
Thanks to the display and touch panel the User can read on an ongoing basis selected parameters for flocks and in an easy and intuitive way make changes in settings (e.g. change temperature alarm thresholds). The screen also enables to present illustration of data from weighing acts by means of charts.
Additionally, it is possible to connect to each of flocks a sensor of microclimate parameters, e.g. JOTAFAN RHT-CO2-10k that measures temperature, humidity and carbon dioxide concentration. There is provided the measurement of up to 6 different microclimate parameters - except the above mentioned - ammonia contentration, hydrogen sulfide concentration and one defined by the User.
For more details go to Poultry weighing scales tab.
We encourage you to modernise your WGJ-8 controllers to LCD version.
| | |
| --- | --- |
| INVITATION EuroTier 2018 | 15.11.2018 |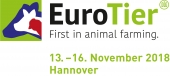 We kindly invite you to visit our stand during International Trade Fairs EuroTier, which takes place on November 13-16 in Hanover.
On our stand (F56 in Hall 17) you can get familiar with complete offer of our systems, especialy with an automatic poultry weightning system.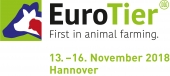 We would like to invite you visit the EuroTier 2018 trade fair in Hannover from 13 to 16 November 2018. We will be pleased if you visit our stand F56 in hall 17.
More details about the world's leading trade fair for animal production can be found at https://www.eurotier.com/en/
[ last| 3 | 4 | 5 | 6 | 7 | 8 | 9 | 10 | 11 | next ] page: 28