Print
News
| | |
| --- | --- |
| The FERMA-MOBILE application | 6.12.2019 |
The FERMA-MOBILE smartphone and tablet application is now available!



We are pleased to inform you that the JOTAFAN FERMA-MOBILE application is now available for download from the Play Store:

https://play.google.com/store/apps/details?id=pl.jotafan.ferma

FERMA-MOBILE is an application for observation on smartphones and tablets with Android operating JOTAFAN devices that are connected to the Internet through JOTAFAN servers.

To create an account - apply to our company!

Using the application for Users of the server version of FERMA software for 3 months for free!

We encourage you to download the application and contact us!
| | |
| --- | --- |
| New front panel of our controllers | 6.06.2019 |
Dear Sirs and Madams,
Based on positive acceptance of a new layout of the VIRGO and VIRGO-INL controllers we have made a decision about preparing a similar front panel for the WGJ-8 controller as well as the WGJ-SILO controller.
Additionally, we have decided to move a USB port to the front panel, similar to the VIRGO, to all devices that are equipped with this port i.e. CA-GSM-1-LCD allarming unit, WGJ-8, WGJ-8-LCD and WGJ-SILO.
Modified devices will be available for sale since 10 June 2019. We invite you to see a photo gallery.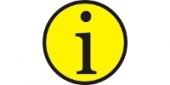 Dear Sirs or Madams,
We kindly inform you that on 02.05.2019 (Thursday) our company will be closed. On this day there will be active our duty phone: 503 140 531 (as on Saturday).