Print
News
| | |
| --- | --- |
| The AGROTECH Expo Dates Change | 27.10.2020 |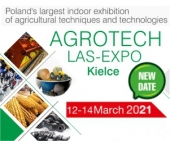 Dear Sir or Madam,

We would like to kindly inform you that due to the current epidemiological situation in the country, the organizers of the AGROTECH fair have set a new date for the exhibition.

XXVI International Fair of Agricultural Techniques AGROTECH will be held from March 12-14, 2021.

For more details go to https://www.targikielce.pl/en/agrotech
| | |
| --- | --- |
| New installation version of the FERMA computer program | 28.09.2020 |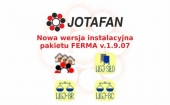 Dear Sirs and Madams,
responding to the requests of the users of the FERMA software, we have introduced the option to automatically download registration from the VIRGO, VIRGO-INL and WGJ-8 and WGJ-8-LCD controllers without the need for confirmation, which facilitates and speeds up the work.

This option can be turned off in the software menu:
FARM: "Settings - Options - Data reading options - Ask for new data to download"
Sys-WGJ: "Settings - Options - Ask for new data to download"

The new installation version of the FERMA package can be downloaded from the link below.

https://www.jotafan.pl/pliki-do-pobrania,44,0,281.html

Installing the new version is safe for the previously collected data, it can be installed in the current version of the FERMA software.

We hope that the added option will facilitate your work and encourage you to use our products.
| | |
| --- | --- |
| New design of WGJ-I scales pan | 24.07.2020 |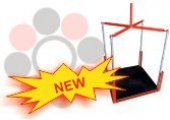 We are pleased to inform that we have introduced a new design of a WGJ-I scales pan (for turkey weighing). Unlike the current version, i.e. chain attachment and heavy metal platform the new scales pan is equipped with a rigid pipe attachment (instead of a chain), a base that reduces side movements and a light platform. All these changes enlarge the number and accuracy of weighing acts as well as enable the User to change a pan height.