Print
News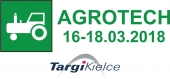 We would like to invite you visit the AGROTECH 2018 Fair in Kielce from 16 to 18 March 2018. We will be pleased if you visit our stand H-156.
We hope that it will be good opportunity to present you the offer of our products.
For more details go to http://www.targikielce.pl/pl/agrotech.htm
| | |
| --- | --- |
| New version of the FARM software | 5.03.2018 |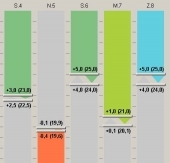 We would like to inform that there is available a new version of the FARM computer software v 1.8.7.
Main changes influenced the improvement of the stability of programme operation as well as communication between the FARM programme and WGJ-8C.
There has also been updated the graphical interface of the programme - integrated colours between the preview and settings improve intuitive work of the User.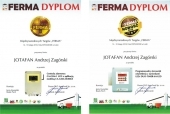 We would like to thank you for visiting our stand during the FARM 2018 Trade Fairs in Łódź.
We are pleased that our equipment met with great intrest. Thank you very much for all conversations and suggestions.
We would also like to inform that our products were awarded by the Jury of the Trade Fairs:
An Alarming Unit CA-GSM-1-LCD with a mobile application CA-GSM-MOBILE - Gold Medal
A programmable lighting controller with LED bulbs: DUO-TIMER-6A-LED - Mark 'NOVELTY'
[ last| 6 | 7 | 8 | 9 | 10 | 11 | 12 | 13 | 14 | next ] page: 28