Print
News
| | |
| --- | --- |
| New version of the FARM programme v 1.7.6 | 1.08.2017 |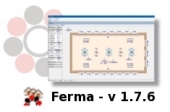 Dear Sirs and Madams,
We would like to inform that we have put on our website a new version of the FARM programme v 1.7.6 for cooperation with the VIRGO controllers.
We encourage you to download and install the programme.
| | |
| --- | --- |
| New version of the A-09 software for VIRGO controller | 7.07.2017 |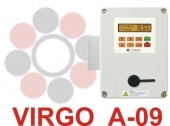 Dear Sirs and Madams,
We are pleased to inform that we completed work on a new software version for the VIRGO controller. This version, identified by the A-09 number, has got a lot of new functions useful not only for breeders but also for installation companies, i.a.: air mixers operation, regular alternate displaying of alarm messages, current and target temperature as well as – if the process of control is stopped – information about stopping the process.
Updating the software is free. It is only required to have a valid licence for the usage of the FARM programme.
| | |
| --- | --- |
| The FARM software for VIRGO controllers | 23.06.2017 |
Dear Sirs and Madams,
In relation to the forthcoming termination of free access to the FARM software (until 30 Jun 2017) we would like to present below the rules of purchase of a 2-year licence on the usage of the FARM software .
The number of licences will be connected with the number of VIRGO controllers that the User is intended to connect by means of the FARM software. The software can be installed on any number of PC computers and the licence can be used by any number of Users to cooperate with the VIRGOs which the licence concerns (the licence key contains serial numbers of the VIRGO controllers).
We invite you to download and install the latest version of the FARM software vl.7.5
[ last| 10 | 11 | 12 | 13 | 14 | 15 | 16 | 17 | 18 | next ] page: 28