Print
News
| | |
| --- | --- |
| We wish you a wonderful Easter! | 11.04.2017 |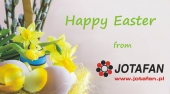 We would like to wish you healthy, happy
and cheerful Easter, full of faith, hope and love.
For the coming time was full of wonderful
moments with family encounters and rest.
Happy Easter wishes team of the JOTAFAN company!
| | |
| --- | --- |
| New sensor covers in TEMP-201 and TEMP-485 temperature sensors | 31.03.2017 |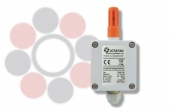 We are pleased to inform you that our TEMP-201 and TEMP-485 sensors are equipped with a new type of temperature sensor cover. The cover is made of plastic and has a higher mechanical strength than the previous one and more effectively protects the sensor from damage, providing better air exchange in its environment, resulting in a shorter reaction time of the sensor to temperature changes.
| | |
| --- | --- |
| The controller for heating mats TERMATSTAT | 27.03.2017 |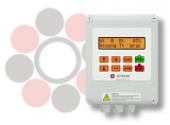 We are pleased to inform that we have in our offer a new controller for heating mats TERMATSTAT.
The controller is used to an automatic control of the 'on-off' type of heating mats according to the age of the piglets, external and internal temperature. The control is based on a curve that determines the power (in%) given by the mat. The controller has got the memory of 5 programmers of control.
THERMATSTAT has been working in pig farms for more than three years and gained a positive opinion from the users.
We encourage you to get familiar with the technical information regarding the TERMATSTAT controller located in the Microclimate Controllers / Automatic Controllers tab.
[ last| 13 | 14 | 15 | 16 | 17 | 18 | 19 | 20 | 21 | next ] page: 28